At VFI we do realise that there is more to the world than just hard adventure and that you also need time to relax and put your pack down.
Our soft adventures are perfect add-ons to our mountain and adventure trips or they can be booked as stand alone tours. You don't need to be an avid adventurer to join us on a soft adventure; you just need to be looking for a laidback time with an excellent guide and the best sights and sounds of the Cape.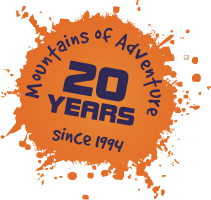 Cape Town and its surrounds are so rich in culture and history that you could take weeks or even months to explore every aspect of the Peninsula.
Let VFI show you around and we will make sure you don't miss the highlights or the often overlooked places in between. We can customise a tour to suit your interests and include famous destinations like Cape Point; Signal Hill; Hout Bay; Chapman's Peak Drive with its exquisite views; Robben Island and its notorious apartheid-era prison or the lively Cape Flats with its rich township culture.
Don't get piled on a bus and chased from photo opportunity to tourist trap and back again. Rather join a VFI guide and get to know Cape Town personally. Contact us for information and options.
South African wines are world-famous and exploring the beautiful wine farms situated just outside Cape Town makes for a relaxing day in exquisite natural settings while tasting the best of the Cape cultivars.
True to form, VFI will rather show you the smaller wine farms which are slightly off the beaten track and often overlooked by the big tour companies and their coach busses.
Contact us now and will plan a great day for you and your friends or family.