Private guiding - custom itineraries - travel & tour agent services - packaged tours
youth & school group tours - sports teams - special interest tours
Venture Forth designs custom adventure tours around South Africa and abroad to suit you and your group. We have run numerous cross-country multi-activity adventure tours for individuals, couples and small groups.
We are very experienced at youth adventure travel and can easily ensure a hassle free trip anywhere in South Africa. We can arrange trips to meet educational outcomes and award requirements such as The Duke of Edinburgh Award or the President's Award.
If you are a travel agent or inbound tour operator, speak to us for our specialist logistics and guide services.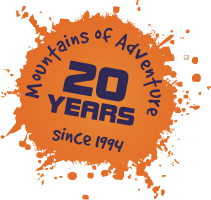 trek - climb - hike - paddle - surf - experience - taste - smell - talk - meet - do it now...