Accredited adventure guide training & qualifications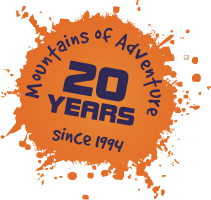 Working with the leading group of experts in the country, Venture Forth is in the unique position to help you become an adventure guide in almost any field of operation. We are consistently expanding our range of courses to accommodate industry needs. Please see our most popular training and assessment programmes below but also contact us with special requirements.
All the skills required to become a legally registered overlanding and 4x4 guide including the TETA unit standards for 4x4 operation and recovery.
Make a living in the waves. Surfing and stand-up paddling guide training and assessment.
River guiding forms a large section of the adventure industry. We offer Training and assessment leading to National Qualifications and APA Awards for guides and trip leaders.
Bike touring is a very popular way of exploring parts of South Africa and many operators now require MTB and cycling qualified guides.
Sea kayak & paddling guide
Sea kayaking and flatwater paddling expeditions are growing in popularity. We offer guide training and assessment programmes leading to National Qualifications and APA Awards.
Adventure Based Learning facilitators work in the youth camp and team building industries offering a wide variety of activities with specific outcomes in mind.
We offer both the soft-skills training and the technical training required to successfully work in this field and cross-over to the adventure guiding industry if and when required.
"Just wanted to drop you a short note to say thanks to you and your team for the training this past week. Your guys were really professional and more than met my expectations. Great to work with people who know what they are doing and who are prepared to share and impart their knowledge."
Riann Kruger
General manager, Wortelgat Outreach Trust